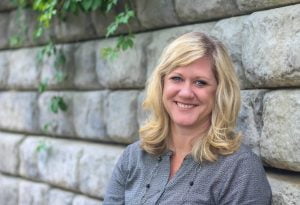 Greetings!
Let me introduce myself:  My name is Michelle Ellinwood, and I am so excited to be stepping into the very big shoes of Steve Davis. I so much appreciate Steve's leadership, along with the gifted and compassionate team of ministry leaders, dedicated volunteers, and generous donors. They have made this a strong, thriving organization with a long legacy of changing lives on the Palouse. I am so grateful for the opportunity to come alongside such wonderful people and be part of such an amazing work.
My family and I are recent additions to Moscow, as we moved from North Carolina in July 2015.  A few locals have pointed out my "slight" Southern twang, but I'll let you be the judge of that. My greatest claim to fame is my beautiful family: I have been married to my high school sweetheart for 25 years, and we have 5 beautiful children. My husband, Danny, currently serves with Moscow Police Department.
I received my Bachelor's Degree in English from Elizabeth City State University. In addition to teaching public school for 14 years, I have served in various leadership capacities in the Elizabeth City-Pasquotank Public School System. My husband and I served as church youth leaders for over 15 years and I served as a ministry coordinator on a church staff for three years. I am convinced that everything in my life has been leading me to this place, to this ministry, and to these people.
I look forward to partnering with you, as we partner with God as ambassadors for LIFE.