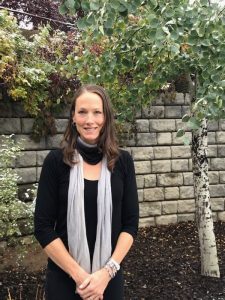 Family Nurse Practitioner, Clinician
As a nurse practitioner for 15 years, Monica has worked in a variety of health care settings and understands the true gift that it is to be part of an organization that cares so deeply for the dignity and wellbeing of every person who comes our way, whether in the clinic, in classes, in advocacy, in counseling, in the resource area, or on the ultrasound screen. She is also thrilled to help bring Creighton Model Fertility Care and NaPro medical consultant services to our area.
Monica loves coming to work, and she has a great time working with an amazing team to bring truly holistic, compassionate care to our vibrant community here on the Palouse.
When not at work, Monica loves to enjoy a cup of coffee with her husband, play outside with their kids, run, read articles, or hang out on the beach (if only in her dreams).