CEO Steve Davis shares how God makes Himself evident every day at Palouse Care Network.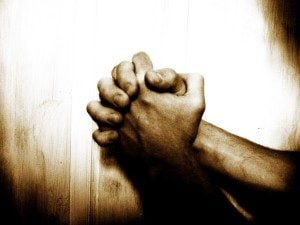 Rejoice with us at His faithfulness.
For the past few months I've been learning many new things here at Palouse Care Network. It's a bit like "drinking from a fire hydrant." My favorite lesson, though, has been witnessing how God repeatedly delivers and takes care of His ministry.
Here's an example. Giving is traditionally down in the summer because people go on vacations and get busy with family and travel. So we asked for help in our quarterly newsletter and prayed. The result? God answered our prayers. Several people responded to the need. In fact, one family gave $1,000 in loving memory of their son who died from SIDS. This family hadn't donated for a couple of years, yet they blessed the ministry when we really needed it. We're so thankful to those who are willing to serve in this capacity.
Another example happened recently. We'd like to create several videos that tell different stories about Palouse Care Network and the people we serve. Producing videos professionally is often cost prohibitive, but we put the word out anyway and asked for prayers. A few weeks ago, two of our Circle of Care donors contacted me and gave me a name of someone they thought would be great. We met with the cinematographer Saturday and he is excellent! He's a terrific person and very skilled at making videos. He also loves the Lord and is going to give us a price that allows us to make all of the videos we have planned. God delivered again through our Circle of Care donors and through this gifted cinematographer.
I've heard people replace the word "coincidence" with "God-incidence" when they describe situations that seem to be an answer to prayer. I'm learning how God delivers through all the gifted and talented people in this community. It's amazing to witness answered prayers, and I am so thankful there are so many people in the Palouse willing to use their skills and finances to partner with us in His ministry.
Thank you!
Steve